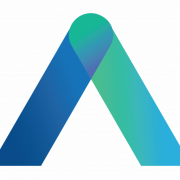 Online shopping is the easy solution for busy life in today's world. In the past decade, there had been a massive change in the way of customer's shopping. Consumers find online shopping feel very convenient, because they don't need to leave their home to make a purchase. Kristen LaFrance, Head of Resilient Retail, summed up the retail industry in 2020 during the latest installment of Humans of Commerce: "It's no longer ecommerce versus retail. Instead, it's all about building ecommerce within retail to offer a holistic customer experience."
However, many people today still prefer to see the product first before they purchase, especially for products that has high value such as jewelry. For one, nothing can replace the touch, smell, and-feel of going to an actual store. Online shoppers only can rely solely on visual and audio cues to experience the products. So how can brands close that gap and ensure online shoppers are receiving an authentic, personalized experience, just like they would in-store? With incredible and interactive visual content, you can lure shoppers into discovering products, engaging with them, and purchasing them. A good visual experience can be the ticket to increasing your online conversion rates and consumer engagement.
Meet Atlas Virtual Store – where IRL meets URL.
Many business can now re-create their store ambiance into online or much better creating their dream store into 3D Virtual Store, where you can display your products simply add and drop the images into the virtual shelf or table. Put all the information about the products from text , photos, videos, any content. Customer can walk through the entire store and see the products as if they're really inside the store. It gives customer experience to check out all your variant products in 360 look rather than landing page where they need to search for specific products. It's visually more attractive and pleasing in the eyes. Visual content can help you showcase what makes your products great, reinforce branding, and help users make informed decisions. It can offer them a good user experience, which can lead to increased conversions, sales, and enhanced brand loyalty. By using visual content, you can offer consumers the in-store experience online. You can bridge the gap between offline and online shopping, increase engagement, and improve shopping experiences. With it, you can create a unique feel and look for your brand.
Inside the Virtual Store , connect with online customers via live chat or video chat. Through this real-time connection, shoppers can ask questions and get recommendations from a product expert. During the buying process they can start a chat or make a video conversation with your sales staff to experience the same level of service they usually get in-store. Through this type of personalized virtual consultation, you can upsell and cross-sell in the same way you would in-store.
With Activity tracker features, you can see in real-time what shoppers are browsing as they move around the virtual tour, providing a perfect opportunity to share recommendations that can be added to their cart. Also gain insights about your customer's behavior and where they come from , so you can plan the next marketing strategy that suits best to your target market.
Book a G-Meet demo here: https://atlasvirtual.id/#contact.
ATLAS Virtual Tour works with any types of gadgets to create professional-quality 360° virtual tour/Virtual Store / Virtual Showroom in minutes.
To learn more about the ATLAS REALITY virtual tour solution, please contact CS at vanesa@atlasreality.co.id