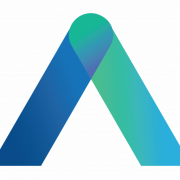 Virtual tour is an all-new useful platform you can use to showcase your product to customers.
3D virtual tours, walk-throughs, and interactive 360-degree virtual tours are examples of popular virtual tours. Basically, virtual tours allow your customer to interact with the business. Therefore, they can get the taste of the experience without visiting the business property.
This tech has become the norm, alongside listing photos and floor plans. Moreover, virtual tours are used by agents to sell their properties to out-of-town buyers, reduce the amount of the in showings, and differentiate their listings from the competition.
Although virtual tours are an effective marketing tool, you might not have the time to create it on your own. Thus, you need to connect with our professional team to do the deeds.
Here's how we can create a virtual tour for your business!
Virtual tours can be created using real photos content using a 360 camera. However, for better results you would need to use a DSLR camera with 360 photography photo techniques done by professional photographers. Thus, you can create a virtual tour in maximum high quality HD.

Virtual tours can also be created with 3D Rendering if a physical building is under development or does not exist. You can still showcase the product by starting to use virtual tours.

VirtualTour 3D is also an opportunity for online businesses who want to have a shop without having to build the original building. The business owner can use their imagination and creativity to make a store/showroom/any place virtually and deliver experience to their customers.
With the help of the professional team in ATLAS virtual, you can achieve any possibilities. Whe have the ability to connect 360 photography and 3D rendering into virtual tours for any business purpose. Connect with our team now!

Book a G-Meet demo here: https://atlasvirtual.id/#contact
To learn more about the ATLAS REALITY virtual tour solution, please contact CS at vanesa@atlasreality.co.id