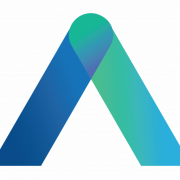 The ecologically conscious residential community of Citraland Puri Serang was designed with "The Oasis of Urban Lifestyle" as its guiding principle. This project will become Serang's most distinguished residential neighborhood because of its central location and thoughtful design. CitraLand Puri Serang is the ideal dwelling since it provides an exclusive contemporary urban way of life in the middle of a green ambiance. The building's architectural design is both luxury and ecologically sustainable, and it was designed by Citraland.
ATLAS and Citraland Puri Serang are collaborating on the development of a virtual tour for the display unit that they have. Their most recent offering, Citraland Puri Serang, which has the Somerset cluster ,the Dahlia district, is highlighted in this tour's virtual presentation. However, since the actual home is not yet constructed, the sort of virtual tour that was developed for the virtual display unit was a 3D Rendering Virtual tour.
Hence, the sales team and agents from Citraland Puri Serang will be able to sell this product more effectively, save money, and get more done thanks to the creation of this virtual tour show unit. This will take place while they wait for the actual display unit to be created. As a result, the sales staff and agents will be able to promptly sell their goods to the general public and will also be able to contact clients who live outside of the region.
It is possible to fast sell property since there are no geographical or temporal limitations. Also with technology from ATLAS REALITY, such as video call, visitor logbook, and activity tracker features , definitely helping sales and marketing to sell the property. As a result, the virtual tour is an effective tool for satisfying the need for market growth. It broadens the market to the point that visitors do not have to come to the display unit since they already have all of the information that they need on the product.
In addition, the original exhibition unit that will be constructed has been replicated as accurately as possible in the 3D rendering atlas that has been created. In this way, prospective clients are able to simulate the experience of being inside the exhibition unit. Instead of just showing them pictures of the device, this lets them make a more informed choice about whether or not to purchase it.
Find out more at https://atlasvirtual.id/tour/citraland-somerset/.
Book a G-Meet demo here: https://atlasvirtual.id/#contact
To learn more about the ATLAS REALITY virtual tour solution, please contact CS at vanesa@atlasreality.co.id