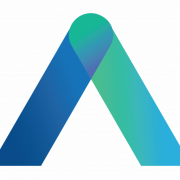 The way that education and development are conducted is changing as a result of all this tech and its uses, but how could the government possibly gain from all of this? There are several scenarios where digital xR may be used to increase the accuracy and efficiency of the government.
Simulations
Users get the chance to simulate professional settings using AR and VR in a safe setting. For the army, police, and emergency services, this has many applications. People in this area of work would be better equipped and able to respond more quickly by offering thorough training—sometimes for hazardous encounters.
A simulation may be used to prepare pilots and astronauts for various scenarios. Pilots may get better training at a lower cost by simulating real-world flying situations in vivid detail.
Example: USDA Educational Material
Interactive Narratives
Historic sites, parks, and museums may benefit from immersive experiences in the same way that simulations do. Providing a fun and engaging augmented reality service is a great way to wow guests and tourists. Learning may be aided by recreating historical and cultural events, and more knowledge can be delivered in a more engaging manner.
People would be able to see and hear a historical figure come to life, rather than merely reading about them on a plaque or monument. With the help of more immersive experiences, the potential to improve the history of cities and landmarks is limitless.
Example: Museum Nasional virtual tour
Engage with information
Industries like engineering and municipal maintenance stand to benefit greatly from the use of augmented and virtual reality to display data. It will spare governments and their contractors a lot of time if they can access data in real time without having to go digging for it. As an added bonus, it allows you to examine structural components from angles that would be physically impossible in real life.
Example: Bank Indonesia AR
Maintenance
Performing maintenance may be time-consuming and expensive. Virtual and augmented reality technology might help employees by bringing up a device or configuration instantly to evaluate the best method to remedy an issue. It also prevents an equipment or system from being out of commission while waiting for a technician.
Virtual reality allows the expert to be reached instantly, shown the problem, and provided with a solution in a much shorter length of time. Experts can see the same things that field workers see, allowing them to identify issues and provide solutions much more quickly.
While augmented and virtual reality (AR/VR) technologies have made great achievements in public education, they may also be useful for public servants. Training may be done whenever and wherever is most convenient, and situations can be generated and accessed as often as is required. Neither will it be necessary to have training sessions away from the office for a whole day. Workers may expand their knowledge base and acquire new abilities at any moment thanks to the accessibility of digital archives.
The welfare of the community
The government is in charge of various inspections, and with the help of AR/VR technology, these processes may be completed faster and with less downtime. Government employees can provide better, more tailored solutions by looking at data from prior inspections to discover where problems have arisen in the past. Real-time data availability will cut down on inefficient procedures and improve safety inspections.
Investigations
Access to information on the contexts in which police officers operate would be much facilitated by the use of such technology. Specifically, they would have access to information detailing historical events like arrests and the results of such arrests. Expert examination of evidence or testimony provided in real-time might potentially aid police investigations. As a result, more cases could be resolved and processing times reduced.
Book a G-Meet demo here: https://atlasvirtual.id/#contact
To learn more about the ATLAS REALITY virtual tour solution, please contact CS at vanesa@atlasreality.co.id