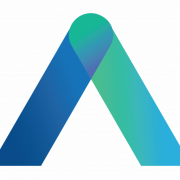 How do you decide which 360 camera is right for you? In either case, you've found the ideal place to be. All of the cameras on this list are capable of recording complete 360-degree video, making them ideal for your purposes.
Here we present top 5 best camera 360 in 2022 Version ATLAS REALITY.
1. Insta360 One X2
Insta360 One X2 improves on everything we liked about its predecessor. It produces 360-degree video at 5.7K using the identical sensor and features a comparable, but bigger pill-like shape. But it's also improved: IPX8 water-resistance ensures it can work 10 meters underneath the waves, and a new touchscreen display delivers a live preview of your images.
Longer battery life and more shooting skills make itself a fun, adaptable tool for making immersive entertainment. Insta360 Studio for PC has been improved, but the smartphone app continues to be a wonderful alternative for editing (but drains power). Yet it's still the greatest 360 camera available.
2. GoPro Max
GoPro Max is indeed an option here to Insta360 One X2 for shooting immersive movies of athletic exploits and outdoor experiences. It's completely submersible (to a depth of five meters) without a casing, and the editing process is streamlined and intuitive. One of the primary draws of 360 cameras is the ease with which you can convert your 360-degree video into a conventional 2D film using the app's OverCapture software, so long as you're OK with the end clip being in Full HD.
3. Insta360 Evo
While the Evo's design isn't as sleek or portable as Insta360's One X, it offers more versatility as a 360-degree camera option. In one mode, it acts like a conventional 360-degree camera, its dual fisheye lenses recording a wide field of view at a respectable 5.7K resolution. Next, due to the hinge, the lenses will be side by side, facing the same way, capturing a wider 180 degrees of 3D VR information. However, the latter requires a virtual reality headset like Oculus to really enjoy, making the One X a better choice for most people.
4. Insta360 R
Modularity is the Insta360 One R's main selling point. The camera module may be detached from the other two blocks (battery and controls) to provide you with a wider field of view. The dual-lens component of the Insta360 One R, in addition to the 1-inch sensor module, is really intriguing since it allows the camera to record 360-degree video in 5.7K at 30 frames per second.
The stabilization and stitching are both really good, with just a little wavering if your crop goes all the way to the edge of the interlace. Results in bright situations are excellent, with reasonable detail and little noise, although there is a reduction in sharpness at the edges of each lens, much like the GoPro Max.
5. GoPro Fusion
If you can't afford the more recent GoPro Max, you may want to investigate the original, very revolutionary GoPro camera, which has seen a big price decrease since its release. The Fusion's major trick was the addition of the OverCapture mode, which allows for 360-degree video recording at 5.2K quality at 30fps (or 3K at 60fps). Such as the GoPro Max or Insta360 One X, it enables you to capture in 360 degrees yet make a regular 16:9 movie from the clip.
Book a G-Meet demo here: https://atlasvirtual.id/#contact
To learn more about the ATLAS REALITY virtual tour solution, please contact CS at vanesa@atlasreality.co.id