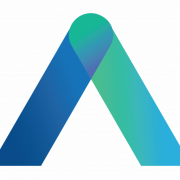 ATLAS created another collaboration with Southcity after being successful at the Indonesia property expo to showcase the south city product – THE PARC Apartment.
Previously, ATLAS helped south city to bring a marketing gallery and show unit to the INDONESIA PROPERTY EXPO exhibition virtually. Where visitors can see the show unit using VR glasses at the exhibition.
Southcity received positive feedback during the exhibition and continued to collaborate with ATLAS for the creation of virtual tours and VR Resident area programs, namely FORTUNIA RESIDENCES 2.
Fortunia Residences is the only residential complex in the Southcity area with additional facilities such as an outdoor gym, swimming pool, as well as a children's playground. In the design, we apply modern architecture that gives the warmth of an exclusive residence.
Fortunia Residences 2 has 2 types of stunning designs: Oak Type and Willow Type. Each residence is individually designed to the highest standard and elegance. Featuring a variety of beautiful open-air facilities, beautiful gardens and playgrounds, Fortunia Residences is the best place for a family. By using the best materials and materials, Fortunia Residences guarantees to every occupant that every house is built for them with unbeatable quality, also supported by advanced security systems and trained personnel.
To get potential customers to understand the best feature of Fortunia Residence, ATLAS has created a Fortunia virtual tour. This Fortunia virtual tour also includes the view of the south city view area, where the aerial view in the virtual tour shows 9 development plans from the south city developer.
Find out more at https://atlasvirtual.id/tour/southcity/.
Book a G-Meet demo here: https://atlasvirtual.id/#contact
To learn more about the ATLAS REALITY virtual tour solution, please contact CS at vanesa@atlasreality.co.id