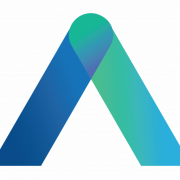 The retail industry has been one that has suffered the most during the Covid 19 pandemic and businesses are looking for new and profitable solutions to bring their customers back.
The future of shopping has already started to change.
More individuals have also started to prefer shopping online and the convenience that comes with it.
Additionally, the onset of the pandemic has made more people switch to buying products online than heading to a store.
This means that it's imperative now more than ever to proactively try and keep our customers with us and ensure they choose our website over our competitors.
That's why many businesses have responded to this change in consumer behavior by hastily pivoting their marketing strategies to focus on digital channels.
To win the competitors, Company should have uniqueness and differentiate from others to attract consumer.
Research said that 73% of consumers say a good experience is a key influence on their brand loyalties.
To get consumer attention (and spend), retailers must reimagine their customer experience in an online setting.
But how company give the same experience like in store with online shopping ?
Virtual reality (VR) or Virtual Tour refers to an immersive visual environment.
It can refer to 360-degree videos, photos or product demos.
Virtual Store or virtual showrooms are one application for the technology, enabling customers to visit your virtual storefront online from the comfort of their home.
Customers may be able to browse through racks similarly to being inside a store.
They could also interact with customer assistant in the virtual world.
Technology like this has been evolving for years, though.
One of There are so many ways for businesses to be innovative and take advantage of virtual shopping with Virtual Store.
With an interactive and exciting Virtual Tour or Virtual Store platform like ATLAS, retails can do just that and much, much more.
So, when everyone else in the world is trying to make the most with the benefits of a virtual Store online shopping, then why to stay behind.
Book a G-Meet demo here: https://atlasvirtual.id/#scheduleFreeSession
ATLAS Virtual Tour works with any types of gadgets to create professional-quality 360° virtual tour/Virtual Store / Virtual Showroom in minutes.
To learn more about the ATLAS REALITY virtual tour solution, please contact CS at vanesa@atlasreality.co.id