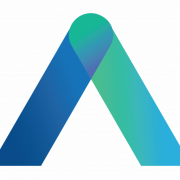 The impact of COVID-19 is arguably the most disruptive event in the last centuries, especially in the retail industries. Tons of retail stores shut down and bunch of employees were laid off. These resulted as well in consumer behavior. When we were used to shopping in a store, the habit suddenly changed into purchasing stuff from home. It was true to online shopping has been hyped since the booming of the marketplace. However, this new normal has changed everything online.


Retail industries were in severe injury when people didn't come to their physical store. They have to create a new way of shopping. I believe people want to experience the vibe of offline shopping when they can walk in the aisles, touch and pick stuff from the display. Price comparison is also crucial to customers.


So, do you know what the next big thing will happen in the retail industry? VR is going to be hit. It will give you an experience of retail shopping exactly from your home. And, SIEMATIC has proven it to be right. If you are looking for kitchen set and appliances, you can go directly here. You can experience the cool ambience of virtual showroom, feel as it real in front of you with all the product information you need.


"By using the virtual room, customer will be attracted more to use our product and they've been utterly amazed by how cool shopping inside the virtual store can be. They can just ask questions by joining meeting feature inside the virtual room."


Book a G-Meet demo here: https://atlasvirtual.id/#scheduleFreeSession
ATLAS Virtual Tour works with any type of gadget to create a professional-quality 360° virtual tour / Virtual Store /Virtual Showroom in minutes.
To learn more about the ATLAS REALITY virtual tour solution, please contact CS at vanesa@atlasreality.co.id