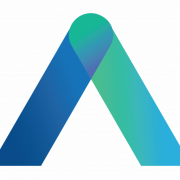 If you are a property owner and wish to make your prospective clients interested in purchasing your unit, you have to try what ORANGE COUNTY LIPPO CIKARANG has done with the help of Atlas Virtual.
Try to think from the customers' side who wish to purchase your unit. What do they think about seeing information from brochures? Is that satisfying enough? Or are they reluctant to visit the show unit during the pandemic era? We have a solution to improve the customer interest in your product.
We introduce you to the more convenient way to offer your apartment to prospective clients. Virtual reality is the answer. By taking them on the virtual tour, they can feel like roaming inside the new apartment. Furthermore, prospective customers can have all the information inside the virtual tour in form of videos. Therefore, it must be a distinct experience.
"Atlas has been helping us to show the "real" virtual unit to the customer, to convince them. Even we have a show unit, it is time-saving for the customer as well as the salesperson since they don't need to meet each other to see the show unit. We just ask the prospective customers to see the unit from the virtual tour, which was made from real photos. If they are interested, they will meet our salesperson to see the real unit. It is more convenient especially in the covid era since people reduce meeting people."
If you are interested to see our demo, book a G-Meet demo here: https://atlasvirtual.id/#scheduleFreeSession
ATLAS Virtual Tour works with any type of gadget to create a professional-quality 360° virtual tour/Virtual Store / Virtual Showroom in minutes.
To learn more about the ATLAS REALITY virtual tour solution, please contact CS at vanesa@atlasreality.co.id