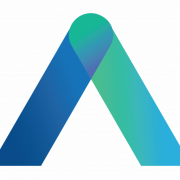 We have talked about virtual works in several industries such as property and development, kitchen utensils, body and self-care. Then, what other areas are eligible to have the virtual office? In this passage, you will learn about the building material industry which is very convenient to have a virtual showroom as their showcase. This is the story of FERGIO.
At very first you can see their shop from the outside, then just walk in (virtually). You will see this entrance is decorated with some floor materials they market: Parquet, Vinyl, SPC.
"Usually people can see our product from the exhibition. However, since the pandemic has limited us from doing such thing, we had this idea and it turned out to be very good."
What can people do when seeing this building material? They can have all the details in a pdf, starting from the type of material, color catalog, and the prices. If you are wondering how much it costs to have this product for your space, FERGIO calculator will help you. It can do an estimation on how many floors you will be needed. If you are confused, this virtual showroom is also equipped with customer service who are very glad to help you. So, you just chat or press the video button to talk with the officer.
" We can do stairs as well, not only floors. Our product has five kinds of advantages. They are termite proof, waterproof, UV coating layer, easy to install and have zero VOC. In this pandemic era, customers usually do a virtual tour of our showroom and they will ask for more detail about materials and prices if they are interested. This service from ATLAS has been helping so much."
Book a G-Meet demo here: https://atlasvirtual.id/#scheduleFreeSession
ATLAS Virtual Tour works with any type of gadget to create a professional-quality 360° virtual tour/Virtual Store / Virtual Showroom in minutes.
To learn more about the ATLAS REALITY virtual tour solution, please contact CS at vanesa@atlasreality.co.id