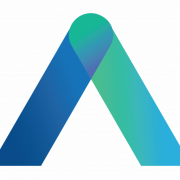 Our latest project is Telkom Property : Graha Merah Putih Medan , where we created an immersive 360 Virtual Tour experience that allows potential clients to virtually "walk through" a location without physically visiting the building. Atlas Virtual Tour allow the user's to turn around, open up doors, walk down hallways, zoom in on particular areas, and get a much better feel for the shape and size of the space overall.
When you're listing space for leasing just like Telkom Property, meeting potential clients and taking them to tour around the office building can be cost and time -consuming. On top of that, there's no guarantee that you will close the deal, some are just curious and have no intention to rent the space.
With ATLAS Virtual tour, it helps you eliminate these issues. Potential clients can see the space first and tour themselves on their gadgets, anytime and anywhere they want. You can put frequently ask information about the space inside the virtual tour. Those who are really interested will call and ask for more information to visit the location. This will free up your time, so you'll be able to focus on other aspects of your business.
Other than that, with virtual tour you also gain more website traffic and reduce bounce rate. Research said website with virtual tour receive over 40% more clicks compared to those using only images, also people spend more time at least one minute on your site. More click and time spend translate into higher traffic stats and increased sales.
Those benefits mentioned above, only a few advantages from overall benefits you get from Virtual Tour Technology. Now that you know how this technology works, try it yourself! It's a fantastic way to reach more clients and take your business to the next level.
Book a G-Meet demo here: https://atlasvirtual.id/#scheduleFreeSession
ATLAS Virtual Tour works with any types of gadgets to create professional-quality 360° virtual tour/Virtual Store / Virtual Showroom in minutes.
To learn more about the ATLAS REALITY virtual tour solution, please contact CS at vanesa@atlasreality.co.id