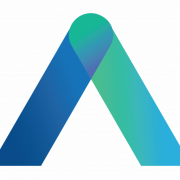 We have been used to using the funny filter on Instagram stories. Yes, Instagram has launched in 2017 and becomes a hit. Now we are talking about augmented reality which is beneficial to a business owner. Augmented Reality (AR) filters are computer-generated effects designed to be superimposed on real-life images. AR filters work with your camera, adding a layer of imagery in the foreground or background of your image. If you are familiar with the game "Pokemon on the go", it's an example of Live AR.
How can you get the Instagram filter on a certain account? First, you have to follow that account. It is not always seen that they have those filters, so you might find them by coincidence. Another way you can get access to a Custom Instagram Stories AR Filter is if one of your Instagram friends sends you a story that uses the filter. The label "try it" will appear on the top left side. Just click on the label and you will get access to that filter.
With the help of ATLAS VIRTUAL, you can have your own filter based on segmented industries. For example in fashion, you are able to have AR based on your stuff: shirt, hats, shoes, accessories so that clients can fit in your stuff via Instagram story. It goes the same for other industries, we can help with various themes such as quizzes or roulette. AR will help customers to feel "very real" with your product. And that's more attractive than only seeing from pictures.
You can check out our instagram filter by visiting our Instagram here : https://www.instagram.com/atlasreality.co.id/
Want to know more about Virtual Showroom ? Book a G-Meet demo here: https://atlasvirtual.id/#scheduleFreeSession

ATLAS Virtual Tour works with any type of gadget to create a professional-quality 360° virtual tour/Virtual Store / Virtual Showroom in minutes.
To learn more about the ATLAS REALITY virtual tour solution, please contact CS at vanesa@atlasreality.co.id