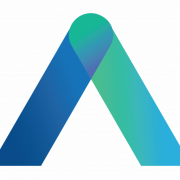 "90 percent of all billionaires become millionaires via real estate ownership," said Andrew Carnegie, the richest person of the early twentieth century. That statement has a lot of truth, albeit we would alter the term "ownership" to "trading." Apart from that, we are in agreement. In real estate, there is an amount of cash to be earned. Where there's a lot of money, there's also a lot of competition.
Whether you're new to real estate or a seasoned expert, this article will teach you how to gain a leg up on the competition and significantly increase your sales using virtual reality in real estate.
Now what do people mean when we say "virtual reality" in the context of real estate? All virtual reality activities that can be utilized to improve property design, sales, and rentals. We'll look at how real estate brokers and businesses may utilize them to boost their profits. We'll also touch on augmented reality, which is a fantastic VR-related technology.
Is VR a game-changer in the real estate industry?
Virtual tours, as you may have guessed, are 3D versions of a location in a simulated environment. They, like many other innovations that made doing business remotely easier, grew in popularity during the COVID epidemic. And, like many of those answers, they were well received. They seem to be here for the long haul.
What are the advantages of virtual reality tours in real estate?
They help you save both time and money. How? The majority of my time is spent commuting. You and prospective purchasers are not required to see the offered property in person.
They bring your customer closer. Again. In virtual reality, many prospective customers may visit the estate at the same time. And each one of them may see a distinct version of the same thing.
They make it easier to purchase a home. Instead of traveling around the city for a whole day to visit three distinct sights, people can slip on a set of virtual reality goggles and experience all three in just under an hour!
They're incredibly believable. We can now construct lifelike 3D representation with features like changeable lighting using recent versions of Engine.
They pique people's curiosity in your offer. People are naturally attracted to new technology because they are exciting. Make the most of it and establish a favorable brand image!
You may also create an interactive virtual tour, which boosts immersion and favorable associations with your organization or product. It's worth remembering that the home, office, or building you're looking at could still be under construction. Alternatively, it might be undergoing renovations. And it's something that real tours and walkthroughs can't provide.
Book a G-Meet demo here: https://atlasvirtual.id/#contact
To learn more about the ATLAS REALITY virtual tour solution, please contact CS at vanesa@atlasreality.co.id