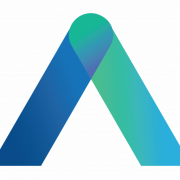 Content management system is one of the best tools of Atlas Virtual Tour. However, you need to know what it stands for in order to work with it properly.
What is ATLAS Content Management System?
A content management system is made for creating, managing, and optimizing your customers' digital experience. More specifically, a CMS is a software application that allows users to collaborate in the creation, editing, and production of digital content such as web pages, blog posts, etc.
An Atlas Content Management System is not an application you need to download. On the contrary, this tool is a web based system that makes it easier for you to use without downloading anything first.
The Benefit of Atlas Virtual Tour
Having the best as well the easiest tech to use are what makes Atlas Virtual Tour ahead of the competition. With our advanced technology, you can update your virtual tour content without having to wait or sending a file to the virtual tour platform.Thus, as a client, you have all the freedom to control and update your content in your own virtual tour.
You can always update a lot of promotion materials like pdf brochure, video commercial, image pack, including website content. Moreover, you can also adjust the placement of your content (e.g. put hotspot) inside your virtual tour through the Content Management System.
Book a G-Meet demo here: https://atlasvirtual.id/#contact
To learn more about the ATLAS REALITY virtual tour solution, please contact CS at vanesa@atlasreality.co.id