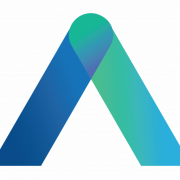 eCommerce is booming as we get increasingly accustomed to doing things remotely. People have embraced internet shopping, which now accounts for around 18% among all retail purchases. With these figures in mind, establishing a satisfying online shopping experience should be a major concern for retailers, and VR technology is one of the most powerful technologies available to help them do so.
What is VR in Retail?
Virtual reality throughout the retail business provides customers and employees with simulations through specific gear (headsets) and technology (3D applications). These simulations tend to concentrate on the company's goods or other business activities considering the industry. While headsets are readily available online, software is normally developed by a professional virtual reality app development business.
The Virtual Store Experiences
Consumer VR experiences have improved from the technology's early days. Today, they help shoppers:
With Virtual Store
Most individuals find fitting garments uncomfortable, since it consumes a lot of effort. The wide selection is perplexing. Some are too lazy to remove clothing and shoes.
But all of this, of course, adversely impacts sales. Statistics indicate that following fitting, customers purchase 7 times more frequently than those prospective buyers who only browse the collection. Obviously, fitting of the garments is an essential part of making a purchase choice.
The audience-brand connection has advanced, thanks to Timberland. They made the decision to use augmented reality. Timberland utilized a smartphone app for fittings in AR mode for the first time in October 2014.
It's incredibly easy to use AR fitting. Even going to the shop is not necessary. Your full-length avatar emerges on the screen as soon as you approach an 80-inch display. From the Timberland product catalog, you may try on clothing and footwear here.
Configuring A Product
Some businesses personalize their items to meet customer needs. A 3D product designer allows consumers to choose the design and functionality of their product. This solution includes a 3D product model that updates with customizations.
IKEA provides an HTC Vive kitchen configurator. Before making an order, app users may customize their kitchen layout. This scenario highlights another advantage of VR interior design.
Virtual Tour for Shopper
This approach focuses on one store's merchandise. It usually copies the store's design and sells the same things. This tour may be accompanied by an assistant or tourists can explore at their own speed.
Magrabi, a Dubai-based eyeglasses firm, requested this app. The app offers a 3D model of a Magrabi shop with speed stock and prompts that activate as a user passes a stand, providing them with product details.
Product Preview
AR is used by many shops to allow buyers to preview items, unlike VR. In a digital environment, you can examine items in more detail and experiment with them more easily.
Vera Bradley (a prominent American bag business) created a virtual shopping initiative that enables clients to explore its items (beds, blankets, etc.). The business didn't depend on consumers having their headsets, but instead supplied them to 10 retailers for testing.
Benefits of Virtual Store
You can get several benefits from virtual store, such as:
Saving cost - you don't have to rent a place or open a real-world store just to sell your product.

Offering a new experience - people love trying new things on metaverse. Thus, a virtual store can keep you ahead of the competition.

Used by big brands such as Dior, Polo Ralph Lauren, Clarins, Coach, and many more to connect with more people around the world easily.
Get More with ATLAS!
Collaborating with ATLAS virtual store would allow you to get more than just a regular virtual store. We provide web-based virtual stores and features such as live chat and video call to enable you to connect with customers. You can use these features to get in touch with them in real times, explain your product and raise your conversion rate at the same time.
Book a G-Meet demo here: https://atlasvirtual.id/#contact
To learn more about the ATLAS REALITY virtual tour solution, please contact CS at vanesa@atlasreality.co.id