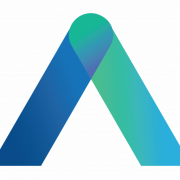 Recent pandemic has changed the shape of our world as you know it. This affects every industry like you have never seen before. While being able to serve a customer offline is still a necessity, more and more industries switch to online channels following the change in customer habits.
People are now living differently, therefore they purchase and spend time differently. Staying inside has increased the necessity for internet purchasing, causing behavioral changes that would have required years. In fact, according to research, customers have spent $211.5 billion on e-commerce in the 2nd period of 2020 and it marks significant changes in their buying behavior.
Offline vs Online Experience
However, there's also a gap between offline and online customer experience. Some benefits in offline marketing includes:
Direct sales communication which is believed to be more effective than the online version.

Customers can touch or feel the real product that the industry is selling.
People generally believe that online experience cannot replace the offline one since you cannot really utilize your five senses (such as sight, hearing, smells, etc) in an online channel. However, things are changing and they are changing fast. Now, everyone can access technology that has the ability to improve their experience online.
Video Call Feature in ATLAS Virtual Tour
You might have already heard about how virtual tours can present various products realistically online. Nowadays, everyone can utilize their sight and hearing through an immersive experience offered by virtual tour. However, this is not enough.
To further close the gap between offline and online marketing, you need to always find a new way of evolving. Thus, ATLAS introduced the newest feature in virtual reality (VR). We call it a video call feature.
In this video call feature, customers can directly communicate with your sales representatives in a real time manner. The features allow customers to ask for more details about your product or even enjoy a quick tour with sales and admin.
Our video call feature offers an offline experience in an online environment. Meaning, customers can actually get the experience of visiting a store or show unit where they can meet a sales representative that would assist them in their process of buying.
The feature offers a breakthrough in the world of online marketing. How so? Imagine the possibility of taking a customer from another part of the world through a virtual tour while establishing a direct form of communication at the same time! The video call feature alone would dramatically improve the marketing power of your product.
Book a G-Meet demo here: https://atlasvirtual.id/#contact
To learn more about the ATLAS REALITY virtual tour solution, please contact CS at vanesa@atlasreality.co.id