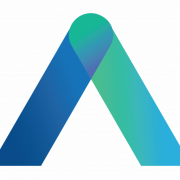 Have you ever thought about how to achieve more sales in the pandemic era? You have those listing and people are reluctant to meet people? Even if you have the demo house, it seems doesn't much help to grow the sales.
We are here to introduce you to a new way of selling properties. ANWA RESIDENCE has made the best decision to get more customers by having 3D RENDER VIRTUAL TOUR from ATLAS VIRTUAL. What it can do to help you? Prospective customers will be able to see the real property you have through their gadget, and it is very real, just like walking inside the demo house.
If you wonder how a virtual tour can enable the interaction between the customer and the salesperson, ATLAS can provide live support so that the customer can interact with the marketing team via live chat or join meeting. Furthermore, the logbook feature will provide you with all the prospective customer data such as email, name, and phone numbers.
Wondering if your customer is interested in this virtual activity? We have another feature named activity tracker which your prospective customer's mouse movements are recorded starts from they logged in the virtual tour. You can use those data to provide an analytical dashboard, where all the activity data such as average time session, where are they come from, where they get the link, etc is presented and can be used for analysis.
"We are convenient to have the product from ATLAS REALITY. It much helps to attract consumers since pandemic strikes, so that we still can have more prospect and convince them to our product. All developers should have this kind of virtual tour where this Virtual Open House (VR) not only use for showcase demo house, but also useful for our Sales and Marketing team to interact and decide the next move in marketing strategy. It's worth it."
Book a G-Meet demo here: https://atlasvirtual.id/#scheduleFreeSession
ATLAS Virtual Tour works with any type of gadget to create a professional-quality 360° virtual tour/Virtual Store / Virtual Showroom in minutes.
To learn more about the ATLAS REALITY virtual tour solution, please contact CS at vanesa@atlasreality.co.id