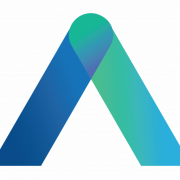 ATLAS is currently establishing a new collaboration with Grand Cikarang City. The partnership would soon launch an all-new commercial area in 360 virtual tour for Grand Cikarang City's marketing purpose.
The Background
Grand Cikarang City is a housing complex developed by PT Sri Pertiwi Sejati (SPS Group) in Cikarang. With its strategic location in a commercial area and affordable prices, the housing has many enthusiasts. The city development covering an area of 50 hectares is added with planning for direct access to Cibitung-Cilincing Toll Road. Grand Cikarang City will become the largest integrated satelite citu in Cikarang that completes every need from residential, business, shopping, to tourism. With these advantages, Grand Cikarang City is the perfect investment for everyone.
Visit their official website by clicking here : Grand Cikarang City
To make the offer more appealing, Grand Cikarang City would also develop a new commercial area. The concept would be a multifunction area dedicated to people who would like to have an office, store, and house in one place.
The commercial area would consist of 3 floors which you can combined it as the business and living place. For example, you can use the first floor as dining place, coffee shop, or selling goods. The second would be your office area, while the third would be a living area.
The Collaboration
With the collaboration between ATLAS and Grand Cikarang City, future clients would not need to be present in the place to check out the new area. They would be available for sightseeing and experiencing the work from our commercial virtual tour.
In order to make it viable, ATLAS would use 3D rendering technology. Thus, future buyers would be able to access complete information about the building, such as material, size, environmental condition and ambience of their future investment.
The ongoing process is expected to be one of the primary marketing strategies for Grand Cikarang City as they believe that ATLAS's innovative technology would benefit the realty in the long term.
Book a G-Meet demo here: https://atlasvirtual.id/#contact
To learn more about the ATLAS REALITY virtual tour solution, please contact CS at vanesa@atlasreality.co.id