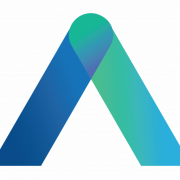 Business needs to conduct market analysis from time to time. Especially, when your business is holding a virtual tour event. Studying the visitor behavior can help you in things such as:
Tracking your virtual event performance.

Understand the event visitor behavior.

Identify visitor experience in your virtual tour.

Utilize the insight to optimize your virtual tour.
In short, tracking your visitor behavior can help you understand the performance of your virtual tour. Thus, you can make further improvements to keep the visitor engaged and expand your market reach.
ATLAS Activity Tracker
As a virtual tour platform, Atlas offers more than others. We tend to every client's needs and add Activity Tracker, an all-new feature in our virtual tour.
Activity Tracker can help you get business insight while tracing the visitor behavior. Thus, you can later use the report to analyze your marketing strategy.
The brand new technology allows your virtual tour to be more than just a showcase. You can use it as a marketing analytic tool as well.
How ATLAS Activity Tracker Works
It is simple and easy. Our activity tracker would automatically gather any important data when a visitor accessed your virtual tour. Moreover, we would detect the visitor IP address and their mouse movement and use them in our report.
The report would provide insight such as:
How many customers visited your virtual tour ?

Where do they come from ? (geographical)

How much time do they spend inside the virtual tour?

What device did they use ?

Which product or section is the most popular?
Here's what you can do with ATLAS Activity Tracker Report
With our Activity Tracker, you analyze visitors' mouse movement, click patterns, and more. You can also discover patterns in their behavior regarding different segments.
Thus, you can use the report to:
Divide your audience based on the segment.

Understand your audience perspective.

Identify popular sections of your virtual showcase.
ATLAS is the only virtual tour platform who has the ability to support your marketing needs. Let our technology get your back and allow you to know the things you want to know, in a real time manner!

Book a G-Meet demo here: https://atlasvirtual.id/#contact
To learn more about the ATLAS REALITY virtual tour solution, please contact CS at vanesa@atlasreality.co.id