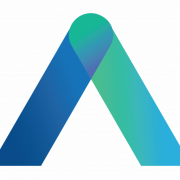 ATLAS has collaborated with Two Spaces by Sinarmas in creating an immersive virtual tour for their facility. The collaboration was meant to reach more clients as well as provide more leads for their co-working facility business. Let's take a look at what we have achieved together through the collaboration.
About TwoSpaces
TwoSpaces provides extraordinary rental living with so many curated and well managed options. Their service commits on giving the best practice hospitality standards for their clients. Moreover, they also bring tech powered services in order to present new experience and flexibility for their customers.
Two Spaces aspire in transforming neighborhoods into an integrated living space which combines the living necessities with digitized lifestyles. The neighborhood would further improve anyone's living experiences with a vibrant, tech-savvy and inclusive community.
The Collaboration
TwoSpaces have many co-working spaces or virtual offices spread in many cities of Indonesia. Thus, the collaborative idea was meant to introduce virtual tours for the facility. The main purpose of the project is to create trust with customers when they want to see or rent the place.
With the virtual tour, customers can see the facilities in the room, and the environment that they will rent for the office with complete information. Therefore, they can see all the offices that are provided for rent without having to come and see the place physically. One of the example is TwoSpaces Sanctuary located in Tomang.
This successful project brings more leads and customers for both ATLAS and TwoSpaces, highlighting the importance of exploring virtual tours for rental and realty business.
Book a G-Meet demo here: https://atlasvirtual.id/#contact
To learn more about the ATLAS REALITY virtual tour solution, please contact CS at vanesa@atlasreality.co.id