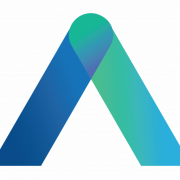 Do you know that augmented reality (AR) is already here and it can be found in something as simple as your Instagram Stories? All of those filters that you can find on Instagram Stories that combine photos with real life to produce a new picture that is both fictitious and partly real are known as augmented reality filters.
One of the most notable examples of social media success in recent years, especially among younger users, is Instagram's Stories feature. In your Instagram Story, one of the most popular features is the collection of filters that gives you the ability to modify a picture in some manner. Some are included with Instagram, but the vast majority are developed in private. Many companies have seen the value of developing their own unique filters, especially for use with augmented reality applications.
What is AR Filter?
An augmented reality filter on Instagram Stories is simply the process of layering virtual computer-generated and/or video effects on top of a photo taken in the real world, resulting in the creation of a composite picture.
Face filters on Instagram Stories have become one of the most popular uses for these on Instagram. You have the option of applying a wide variety of filters to both your still images and your films.
In 2017, Instagram launched a number of facial filters to its platform. They were an instant success with the audience. People get a kick out of having the option to edit their images and videos, often in a humorous manner.
To tell you the truth, Instagram cannot take credit for the development of face filters. They are almost identical to the Lenses that are available on Snapchat. However, up until very recently, Instagram was the only company that could design and regulate face filters.
Examples of AR Filter
Have you tried some filters on Instagram lately? If you have, then you must at least notice some of them allow you to put a dress or shoes in your body. This is one example of an AR filter. However, it's not the only example. As you explore instagram, you might find other AR filters that allow you to get animated figures in your head or even place an iphone 13 on your table.
VR technology can also be found in instagram filters. For example, Ferrari made filters that let people drive their car or even walk into their showroom. Furthermore, you can also check out some realtors that showcase their house using VR tech.
Book a G-Meet demo here: https://atlasvirtual.id/#contact
To learn more about the ATLAS REALITY virtual tour solution, please contact CS at vanesa@atlasreality.co.id