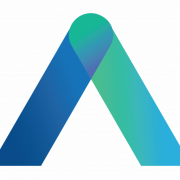 Shifting to the world of online has been a force major in the past two years. At the first time, businessmen were stuck on the ideas of how to market their products, but as time goes by, plenty of offers can be considered. One of them is to create a virtual showroom or virtual tour so that people can feel as they are inside the real shop. This can be done with the help of ATLAS VIRTUAL TOUR features.
What kind of businesses are fit for this type of marketing? Every line of business can be a good fit, foremost they who usually get customers from offline activities. Garment, medical equipment, heavy industries, leather manufacturers, usually do an exhibition to market their products. With going online, they still have some limitations due to several factors. Therefore, Atlas has a solution with going into 3D virtual store.
While visiting a virtual showroom, the prospective customer can enjoy their real experience in learning about products. They can just access the gadget and see the showroom just like you are roaming in the real offline store. This 3D virtual store has been also helpful for businessmen who want to get overseas customers. They will be able to introduce their product by joining national or international exhibitions. This new way of selling creates a new environment so that people will be more attracted to see 3D visualization than brochures or videos. Interaction between customers and the marketing team is also available inside the virtual tour. You can ask everything, via chat or video call.
Want to know more about Virtual Showroom ? Book a G-Meet demo here: https://atlasvirtual.id/#scheduleFreeSession

ATLAS Virtual Tour works with any type of gadget to create a professional-quality 360° virtual tour/Virtual Store / Virtual Showroom in minutes.
To learn more about the ATLAS REALITY virtual tour solution, please contact CS at vanesa@atlasreality.co.id