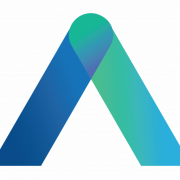 Professionals who are interested in digitizing their day-to-day operations and implementing intelligent workplace solutions that are tailored to their line of work may have a difficult time finding a way through all the maze of emerging technology.
On a daily basis, brand-new items and software programs make their debut on the market. The technological nomenclature may often be obscure, and it can be difficult to tell the difference among Virtual Reality (VR), Augmented Reality (AR), Mixed Reality (MR), and eXtended Reality (XR). In order to have a better knowledge of the advantages that each kind of technology offers for professional applications, below is a brief review of each form of technology.
1. Virtual Reality (VR)
A computer-generated simulation known as virtual reality (VR) allows users to interact with a synthetic, three-dimensional world while wearing special goggles with an integral screen, gloves, sensor technology, or haptic gadgets.
Immersive experiences for amusement (video games), teaching (medicine, flying an aircraft), or trade exhibitions are a few examples of professional usage.
It's vital to remember that these criteria are not absolute; rather, the market and technological developments impact them. Along with the technology themselves, they must develop.
Pros:
A secure space for experimentation and learning for consumers and partners

Interesting and captivating

Practice realistic technical skills

Enables gathering important training metrics

Connect with people without time and geographical boundaries

Better experience rather than still images and videos
Cons:
Need user to be in safe and secure place in order to use VR

High cost and maintenance
2. Augmented Reality
In contrast to virtual reality (VR), augmented reality (AR) adds digital information overlays to the actual environment to improve it. By anchoring digital components to the actual environment, augmented reality (AR) adds information to a physical world by layering a picture, a widget, or calculated information over the user's perspective (the most well-known examples are Snapchat filters and Pokémon Go).
Retail and logistics, healthcare, field services, and maintenance are examples of fields with professional applications.
Pros:
Improves the experience

Simple to use and entertaining

upgraded and tested technology
Cons:
Requires modern and current devices

For data to be valuable, it must be defined consistently.

Having difficulty using a smartphone more battery usage
3. Mixed Reality
VR and AR are both extremely similar to mixed reality (MR). Real-time interaction between physical and digital items occurs in new landscapes and representations created by the fusion of the physical and digital worlds. Mixed reality is a combination of the actual and virtual worlds; neither one is used entirely. Real-world things have the ability to visually block out digital objects.
Businesses may employ design, art, education (such as in the medical or army training fields), and there are additional use cases in manufacture, industry, and field technicians.
Pros:
Physical and digital items coexist, the viewer is not separated from reality.

Interactive, MR helps to absorb and remember more information.

Real-time knowledge and information exchange with long-distance partners.
Cons:
High development expenses

Equipment fees

The interplay of virtual and actual components relies on light.
4. Extended Reality
Extended Reality, often known as XR, is words that describe all actual and virtual worlds that are produced by digital technology. This includes augmented, mixed, and aided worlds as well as virtual ones. Thus, the pros and cons are similar to previous options.
Book a G-Meet demo here: https://atlasvirtual.id/#contact
To learn more about the ATLAS REALITY virtual tour solution, please contact CS at vanesa@atlasreality.co.id