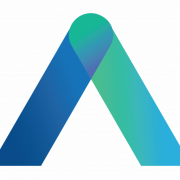 VR/AR/XR/MR affects so many industries including automotive and transportation. Thus, we are going to take a quick look at how technology changes the shape of the industry.
Virtual Reality (VR) in Automotive Industry
A computer-generated world that a user may view and engage with is referred to as a virtual reality (VR) environment. The brain is essentially duped into believing that what a user is experiencing in the virtual environment is genuine by immersing them in it.
Before requesting expensive parts, engineers may test their car design using virtual reality. Therefore, before any money is spent on physically building the pieces, businesses like BMW and Jaguar Land Rover (JLR) have been utilizing VR for years to undertake early construction and technical reviews.
By lowering the quantity of prototypes produced for each vehicle line, VR is conserving the automobile industry millions of dollars.
Augmented Reality (AR) in Automotive and Transportation Industry
Digital visual components, audio, or other sensory cues transmitted via technology are used to create augmented reality (AR), which is a more enriched representation of the actual world.
In 2021, Audi created an augmented reality (AR) program that enables users to view automobiles almost anywhere and set up test courses that show how the vehicle may operate. When buyers can play with VR and AR, the car-buying process suddenly becomes much more engaging.
However, the usage of VR and AR might enhance all facets of the transportation sector. Airlines for example may offer passengers the chance to wear a VR headgear that will allow them to feel as if they have already arrived at their destination while they are still in the midst of their journey. Another examples, transportation companies can use VR to deliver safety training for their employees, companies can simulate dangerous situations training with virtual reality to help their employees learn how to overcome this situations.
Usage AR for transportation can help the drive to navigate easily and safely without having to look at their phones or other gadgets, AR enabled glasses or windshields that can display real-time data about traffic, weather, fuel, speed, and navigation. Also with AR it is possible to displays spot obstacles on the road and provide real time alerts about accidents on the planned route.
Moreover, highly engaging settings for knowledge gathering are provided by AR and VR. This is not just a good way to convey planning ideas, but it also has a lot of real-world applications. You can navigate a design and look at every component in a realistic VR experience.
When you point to a rail, you may find out its kind, length, and price. Under the surface, pipes are visible. The crosswalk light will flash when the switches on a signal pole are pressed. Construction companies may utilize augmented reality to better envision intricate designs and understand how pieces fit together. You may make engineering choices and conduct novel design experiments by incorporating BIM data into these interactions.
Extended Reality (XR) and Mixed Reality (MR) in Automotive Industry
Consider a scenario in which you could test out your new car's features from the convenience of your own home or have all the data you want while driving displayed on your windshield. The development of XR within the automobile sector will be characterized by memorable, compelling experiences designed to increase road safety and enhance travel.
The automobile sector may benefit greatly from XR, from VR manufacturing methods to MR training sessions. Automobile manufacturers were searching for methods to reduce the amount of time and money spent on vehicle manufacturing well before many other businesses started to investigate the possibility of extended reality.
XR and MR can benefit the automotive industry by:
Enhancing the training

Improving customer experience

Giving an advance troubleshooting

Providing more collaboration and opportunities.
Automakers are already experimenting with XR-enhanced futures. With training and development solutions, the future is limitless.
Book a G-Meet demo here: https://atlasvirtual.id/#contact
To learn more about the ATLAS REALITY virtual tour solution, please contact CS at vanesa@atlasreality.co.id