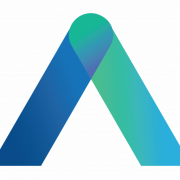 Many people still wish to own property either for a living or an investment. That's why most developer still eagerly offer their cool stuff to attract more customers. This is exactly what happened in WATERFRONT LIPPO CIKARANG. You can see this masterpiece was launched in 2020 and appealed the prospective customers by providing a virtual tour to see the upcoming houses.
Did you ever imagine seeing a real housing interior from a house that hadn't been built? How come? Of course, it is realized with 3D RENDER VIRTUAL TOUR. The best feature will enable us to see a house with every interior detail of its floor, just from your laptop or handphone. Therefore, you don't have to imagine how the building looks like, how the interior is, or even choose the prospective property only from the map and pictures, like the old school used to do. We can provide the 3D visualization and this is a new modern way to introduce property.
"This is a very innovative program from Atlas Virtual and we are contented with the result. It helps us to show the real masterpiece even the demo house isn't ready yet. The prospective customer can be convinced by seeing the demo house from the 3D RENDER VIRTUAL TOUR. For developers, it is a must-have thing for right now since covid limits people to go out. This is a new way of selling since it brings more customers with less time to meet customers face to face."
Book a G-Meet demo here: https://atlasvirtual.id/#scheduleFreeSession
ATLAS Virtual Tour works with any type of gadget to create a professional-quality 360° virtual tour/Virtual Store / Virtual Showroom in minutes.
To learn more about the ATLAS REALITY virtual tour solution, please contact CS at vanesa@atlasreality.co.id