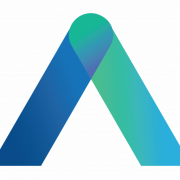 Nothing makes you miss having the ability to travel to various places, see renowned structures, and get a taste of another culture like a worldwide epidemic and lockdowns.
Picture being able to take a vacation to Barcelona or Vienna from the comfort of your home in Singapore or California. You can accomplish just that using VR. From any part of the globe, you can indeed conduct a Harry Potter trip to Edinburgh! Isn't it fun?
The advancements in VR tourism in the post-Covid age allow you to test a vacation before you purchase it. In order to sample a vacation in virtual reality before making a reservation, Thomas Cook developed its "Try Before You Fly" Virtual tour back in 2015. After individuals tried the 5-minute VR vacation, there was a 190 percent increase in reservations for New York trips.
Another approach to make travel more accessible is through VR Expeditions 2.0, which offers dozens of virtual field excursions. Users may tour the globe from the privacy of their own home, visiting places like the Colosseum in Rome, ocean life, and even the planet of Mars.
Tourism Industry Augmented Reality Examples
Since the usage of AR technology in the tourism sector is still relatively new. Thus, new applications are constantly being developed. Nevertheless, a number of the most successful and creative applications of AR to date are described in more detail below:
1. Dynamic Hotel Experience
The most popular application of augmented reality in the tourism sector has been to enhance the guest experience by adding more interactive features to hotels. In essence, this enables hotels, resorts, and other similar enterprises to provide clients additional information when they request it.
For instance, the British resort The Hub Hotel of Premier Inn created augmented reality compatibility with the display maps it placed in guest rooms. The wall maps function as a type of visitor information tool when viewed on a mobile device or tablet since they provide additional details regarding some of the nearby points of interest.
2. Enhanced Tourist Locations
Away from hotel settings, several travel-related businesses are creating augmented reality applications that let visitors improve real-world landmarks and tourist sites. A user could be able to use this to get real-time information on a structure or landmark by pointing their smartphone at it.
For instance, a user may aim their smartphone at a restaurant to quickly get reviews or menus, or they could point their ipad at a historical site to see details about its past. This has the potential to significantly improve the whole travel experience and enables travelers to absorb information while traveling.
3. The use of augmented reality gaming
The travel sector is starting to capitalize on augmented reality's close connection to the gaming industry. By adding a playful aspect to their actual surroundings, an augmented reality software may help a hotel or tourism business improve the client experience.
While Best Western employed augmented reality to let kids view Disney characters on their property, gaming applications have been used to add treasure hunt-style features to hotel structures. Adult examples include augmented reality (AR) applications that let users redesign rooms and ones that insert virtual celebrities into hotels.
Book a G-Meet demo here: https://atlasvirtual.id/#contact
To learn more about the ATLAS REALITY virtual tour solution, please contact CS at vanesa@atlasreality.co.id