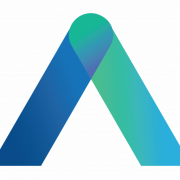 The possibilities for VR and AR to benefit professionals in the manufacturing, logistics, and related fields is tremendous. Holographic pictures may be used by manufacturing and logistics workers to increase efficiency and performance, similar to how architects utilize AR and VR to create 3D models of homes. By placing instructions over a pair of glasses while they work, you could even be able to coach brand-new production professionals on how to use specialized equipment.
The AR startup Inglobe Technologies provides a great illustration of how AR may function in a construction setting. Under a car's hood, the business employs AR picture overlays to teach engine repair. Once it comes to increasing worker productivity, heads-up screens in the supply chain and logistics sector might be a game changer.
Even inventory management may benefit from the use of the correct extended reality technology. In 2018, the NHS collaborated with a supplier to integrate augmented reality (AR) and algorithms into the client data and inventory management systems. The trust's time efficiency increased by 95%.
VR and AR Training and Assembly for the Manufacturing Industry
You might be surprised to learn that manufacturing is being changed internally by AR, VR, and MR.
It is used to train new staff in difficult multi step algorithms for complicated tasks, which is the area where it is most needed. You see, before a new employee is prepared to fulfill his or her duties and handle any sophisticated equipment, many manufacturing activities need a lengthy time of training and preparation. This process may be sped up and education made more efficient in production.
In the workplace, you may start a computer and present everything you need when hiring a new employee. It's considerably harder to do in manufacturing.
To be capable of communicating everything clearly, a manufacturer's trainer must maintain hundreds of manuals, schematics, and other materials on hand.
Employees in the aviation industry must do a dozen distinct activities, and occasionally they may go several kilometers to deal with different elements of jet jets. AR is an excellent tool for on-the-job training since it allows new employees to view the policies and procedures whenever they need to. Training may be applied to actual circumstances in this way. Trainers are not required either, preserving the factory or plant's normal operating procedure.
Even seasoned workers benefit when AR is used in manufacturing during the assembly stage. For instance, assembling cars requires quickly gathering hundreds of pieces of information in a specific order. It is impossible to avoid human mistakes in this procedure. It only gets worse when instructions written in PDF change and must be relearned (yeah, it's the twenty-first century).
"VR and AR aid to lessen cognitive burden in personnel during complicated processes," asserts the executive director of HTC Vive. These technologies are user-friendly, which makes them eventually successful for picking up new, complicated visual information.
Book a G-Meet demo here: https://atlasvirtual.id/#contact
To learn more about the ATLAS REALITY virtual tour solution, please contact CS at vanesa@atlasreality.co.id